Invitations and Announcements Etiquette for Business, Company, and Corporations
Voted Best Business Announcement and Invitation Etiquette for All Corporate and Company Events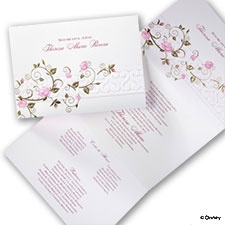 Proper and acceptable business etiquette is not only necessary and expected, but it is also required of everyone at business, corporate, and company events. However, that being written, very few people are knowledgeable and experienced in the art of exercising good manners, particularly in a business environment. Then, it naturally follows that the vast majority of people learn company meeting etiquette and proper conduct at business, company, or corporate events 'on the job'. Your custom business invitation cards should include many of the details about your event.
Click on the Type Business and Company Announcements Invitations Stationery and Wordings
For Those Unsure About the Proper Business Etiquette
There are lots of reason why so few people are completely at ease at business events since they are a little unsure whether they are exercising proper and acceptable etiquette toward their company hosts, fellow employees, and other guests. You'll need to remember that the purpose of company functions is to create an environment that enhances those in attendance to feel comfortable and at ease. A general guide to some of the more significant elements for adhering to good etiquette for business follows. For help with your business invitation wording ideas, visit our large database of samples.
Timely and Proper Response to RSVP Cards
Business invitations for company events should include provide the significant details and important information about the event being planned, including location, time, type of event, the host, purpose and possible even a short agenda, and specific and unique instructions, and, of course, the all important RSVP details. Events being held in these days rely on a variety of RSVP options, including, but not limited to telephone, email, and mail back reply cards, to list just a few. Those receiving these company invitations should reply in a timely manner that is usually within a week. If a situation comes up and you must decline during the last few days, you should notify the host as soon as you know you will be unable to attend. The two worse offenses are NOT replying, or responding that you will be attending and then not showing up.
Dressing for the Occasion – What to Wear
There is no set answer to this question, as it varies depending on the type gathering being attended. But, there is one rule that you might want to follow, which is to err on the side of conservative sensibility, which is to dress professionally and in good taste. However, most big event will offer some details, suggestions, and / or direction such as:
* Usual Business Attire such as Dresses and Suits
* For More Formal Events, Black Tie or Black Tie Optional
* Casual Business Such as Trousers / Khakis and Shirts with Long Sleeve
Those listed above are simply a sample of what might be included. However, there are some occasions, venues, and events where more casual attire like tennis, golf, racetrack, resorts, and so forth are more appropriate and will likely be included on the business invitation cards by the organizers
.
Arrival and Departure Time at the Event
Everyone knows that planning and putting on big corporate events are time consuming and usually require a significant amount of time and resources. Therefore, as a common courtesy and good etiquette, you should arrive on time! If you are assisting the event host, then you should arrive at least one half hour early. For the guests, you should be mindful that the planners have been selective with the company invitation guest list.
Most corporate invitations will include a short agenda that includes the time guests are ask to arrive for the event, which usually provides an allowable time span of 15 to 30 minutes. This allowance can, and is, often used for registering and a welcoming reception. And, as for departing, you should stay as long as possible or until the event is concluded.
Find the most unique and personalized announcements for business stationery and creative company invitation wording idea samples at InvitationsByU.com.