Birthday Etiquette for Kid Parties
Helpful Etiquette Do's and Don'ts for Your Kids Birthday Party – Pint Size or Not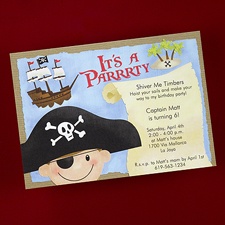 As your young child begins to get old enough to spend more and more time around other kids his age, regardless of whether it's at daycare, school, or any other gathering, you can always expect one issue to begin to evolve more or less like clockwork. And, that evolution is always about his upcoming birthday party with cute party invitations for birthdays, all with the most colorful birthday invitation wordings for kids. As we all know, birthdays roll around each year, and, hopefully, just keep coming without hesitations or pause. But, as those experienced parents know, these events can be far from simply with just colorful balloons, fancy decorated cakes, and the opening of presents.
Deciding on Your Child Birthday Party Budget – Your First Step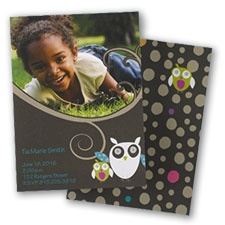 As most moms who have hosted these before know, there are actually lots of money issues that come up regarding these type birthday parties, regardless of whether you're hosting the celebration, or your kid is attending. Some of these include:
deciding how much to spend on a gift;
determine the appropriate amount to spend on party favors and supplies; and
what to do if your child is given an inappropriate or too expensive of a present.
Suggested answers to these issues and more follow in this article.
Inviting Your Kid's Entire Class or Just Those He Wants to Invite
After you have decided on a budget, one of the next big decisions will be how many and to who to send children birthday party invitations to. And, with this question comes that all-important issue of whether to invite your child's entire class of just his friends. You should start with the fact that you're under no obligation to invite the entire classroom, especially if it's not included in your budget and planning. Lots of party planning moms follow the 'age plus one' rule, which is to say a party for a four year, there should be five guests invited.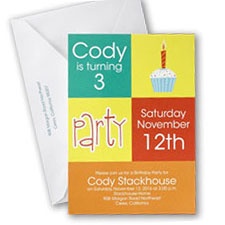 Lots of schools have even adopted policies, such as inviting one half the class or less, or maybe all of just one gender. If you're planning to not invite everyone, it might be worth talking to your child and remind him that he should keep the party talk to himself. But, if you are intending to invite almost all his class, then you should invite everyone and not leave out a small number of his classmates.
Sending Custom Kids Birthday Invitations vs. Evites, Texting, or Emails
In today's modern technological world, it is much easier, faster, and simpler to send electronic invites, and it's easier on your budget. However, even with these advancements in technology, etiquette reminds us that this method lacks one big benefit – you kid does not get to participate in the process. For this reasons and others, you should use the old tried and tested paper personalized kid birthday invites instead and encourage you child to help you with the selection, creating, personalizing, and mailing. It is perfectly acceptable to include your email address as the RSVP contact, or to follow up with reminders using text or emails.