Find Discounted 99¢ Invitation and Announcement Wording Etiquette
Suggested Etiquette for 99¢ Invitation and Announcement Wordings Guaranteed to Help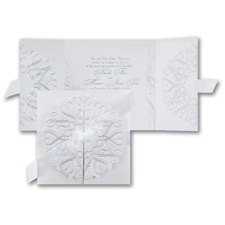 Your personalized and discount 99¢ invitations and announcements set the tone for your event, not just about your personal style, but also as a guide for your guests so they might have some ideas regarding what to expect from your event, including the attire to wear. With today's advances in technology, you can add any wordings, sayings, verses, or quotes to all your announcements and invitations so that they include all the necessary details your guest will need to know. We invite you to view all our exclusive and unique invitation announcement wording samples, by type event, for hundreds of ideas.
Invitations and Announcements Wordings Etiquette For All Type Stationery
Regardless of whether you are planning a contemporary, formal, or style, stationery etiquette can become much easier to follow when you follow some basic guidelines. By viewing our entire announcements and invitations wordings collection, you can choose from our grouped categories to find the perfect sayings, verses, and wordings for your invites and announcing cards. If, by chance, you are unable to find the exact wordings you want, choose an example that is close and make any changes you want so it reads exactly the way you want it to be. Or, for those feeling creative, just write you own using our samples.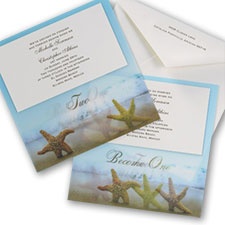 For those a bit unsure whether to use calligraphy-style script or crisp block lettering, you might consider a combination of typestyles to highlight your names within your wording for a totally unique and exclusive look. Additionally, you can use the same typestyle in varying font sizes to highlight the date, names, location, and other particulars. While making these decisions, just remember it is your celebration so your customized announcements and invitations reflect your spirit and personality, so just about anything goes.
Announcement and Invitations Wordings Do's and Don'ts
Although you are encouraged to be creative with your invitation announcement wordings, there are a few do's and don'ts to be mindful of and follow:
Never add a period (.) at the end of any lines
Do not capitalize the first letter of each line unless it is a proper noun; Example: 'Saturday, the fifth of June' or 'on Saturday, the sixth of June' is correct
Write out the date and time; Example: 'half after six o'clock, August first, two thousand and twenty' OR 'two thousand twenty is also correct and a bit more formal
Events being held in houses of worship should have the phrase, 'the honor of your presence is requests'; Otherwise, use 'request the pleasure of your company'
And, Yes, There's Etiquette Suggestions for Mailing
Depending on whether you event is formal or informal, the mailings will vary accordingly. For instance, a wedding invitation should be mailed six to eight weeks in advance, while informal events like birthdays and graduations, three to four weeks in advance is adequate. It is always a good idea to have your return address printed on the back flap of your mailing envelope. This address should be the person whom you've designated to receive response cards, and the envelope of the response card should be printed with the same address.
Current Special Promo of All Exclusive Invitation Announcement Card Discounted to 79¢ Subject to Change Without Notice
Consider a Few Sample Invitations and Announcements Stationary Cards to Personalize for Your Special Occasions
Anniversary for 25th, 50th, and All Wedding Milestones

Fluttering Hearts Wedding Anniversary Photo Invitation

Wedding Anniversary Candles Party Invitations

Silver 25th Anniversary Storyline Party Invitation

Baby Shower Party for Adoption, Couples Coed, Sprinkle, Surprise, Twins, Welcome Home

Baby Shower Posies and Banners Party Invitation

Surprise Baby Boy or Girl Hearts Shower Invites

Couples Baby Shower Coed Party Invitation

Bereavement Card with Dove

Cherished Memories Bereavement Card

Heavenly Appreciation Cards for Bereavement

Birth Announcement & Pregnancy Cards for Announcing New Baby Boy, Girl with Photo

Baby Girl or Boy Framed Birth Announcements

Welcoming New Baby Announcement Card

Baby Boy or Girl Circus Announcement Card

Bridal Showers, Bachelorette, Engagement, Lingerie, Rehearsal Dinner, and More

Bridal Shower Graceful Lace Invitation

Announcing Your Engagement Invitation Announcement Cards

Rehearsal Dinner Burlap Blossoms Party Invitations

Business, Company, and Corporate Invitation Announcement Stationery Cards

Invitations for Business Company Corporate Celebrations

You Are Invited Business Invitations for Company Event

New Business Invitations and Announcements

Graduation From Pre-K, 8th Grade, HomeSchool, High School, College, Nursing, and All Others

Photo Polka Dots Preschool Graduation Announcement Invitation

Nursing School Pinning Ceremony Invitations Announcements

Holidays for Business, Christmas, Halloween, Mardi Gras, Oktoberfest, & More

Spooky Halloween Party Invitations with Magic Spell

Business Christmas Candy Canes Holiday Party Invites

Kid Birthdays from 1st, Quinceañera, Sweet 16, and Teens for Boys & Girls Birthday Parties

Girl 15th Quinceañera Birthday Invitation with Lilies

Baby 1st Birthday Party Invitations

Sweet 16 Mis Dieciséis Años Birthday Party Invitation

Moving Announcements, Housewarming Invitations, and Open House Parties

Moving Our Nest Announcement Cards

Housewarming Wine and Grapes Party Invitation Cards

Party Invitations for New House Open House Celebration

Party Invitations for All Occasions + 30th, 40th, 50th, Surprise Adult Birthday Milestones

Surprise Birthday Party Invite Cards

Party Tropical Flowers Invitation Card

Over-the-Hill 40th Birthday Party Celebration Invites

Religious, Baptism, Bar & Bat Mitzvah, Christening, Communion, and More

Bar Bat Mitzvah Unending Promise Invitations

Boy & Girl Baptismal Invitation Stationery

First Communion Chalice and Grape Invitations

Anniversary Thank You Note Cards

Graduation Thank You Notes

Blessed Thank You Photo Religious Cards

Vintage Pearls and Lace Wedding Invitation Cards

Wedding Invitation French Floret Card

Wording Samples, Ideas, & Verses for All Invitation Announcement Cards

Reflection School Graduation Announcement Invitation

Invitation Cards for Wedding Anniversary Party

Baby Girl Boy Baptism Invitation Cards